Meet Our Dentists
Dr. Marta Apreutesei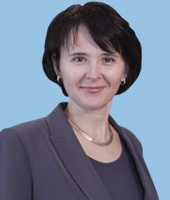 Dr. Marta Apreutesei brings with her experience a level of care that you've come to expect when you visit our dental practice. Her expertise in all fields of general dentistry leading to better serve the patients. From educating about dental health to developing a friendly approach with them, we at Heritage Dental Clinic creates a special and unique environment.
Dr. Apreutesei and her staff are an upbeat and friendly team of professionals committed to taking care of your needs. You will find quality services that can give you a perfect smile.
Dr. Apreutesei is an active member of Royal College of Dental Surgeons of Ontario and Québec Dental Board and some of the European's Dental Association
---
Dr. Oussama El-Housseini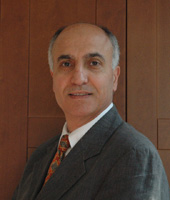 Spécialisation Chirurgie Buccale et Maxillo-Faciale
La mission de notre section de Chirurgie buccale et Maxillo-Faciale, implantologie dentaire, est de restaurer et de rehausser les fonctions reliées aux dents et aux mâchoires. Le confort, l'esthétique, la mastication et la bonne image sont offerts pour vous permettre de vous sentir à votre meilleur. Pour réaliser au mieux notre mission, nous tenons compte que chaque cas est unique et que chaque patient est au centre de notre intérêt. Notre clinique se donne pour mission première la satisfaction de la clientèle. Nous prenons le temps nécessaire pour évaluer les besoins afin d'adapter et d'offrir les meilleurs soins possibles.
BUT
Notre but du début à la fin est de gérer tout acte de chirurgie buccale et de chirurgie d'implant dentaire dans une harmonie totale. C'est pour cette raison que nous avons assuré un environnement calme et agréable qui permet de donner toute l'attention que nécessite chaque intervention et favorise l'efficacité. Nos plus grandes priorités sont sans aucun doute, la bonne communication, un espace réconfortant et des soins de première classe au meilleur prix pour nos patients, le tout associé aux plus hauts standards de qualité.
Maîtrise des compétences
Le fait d'entreprendre plus de 1200 chirurgies par année nous permet de traiter avec succès des cas du plus simple au plus complexe. Cette vaste expérience nous permet aussi d'appliquer les diverses techniques en implants et leur mise en place.
Riche de plus de 30 ans d'expérience en dentisterie, Dr. Oussama El Housseini, pratique depuis plus de 17 ans exclusivement comme spécialiste en chirurgie buccale et maxillo-faciale. Il possède à la fois une formation européenne et canadienne. Il est appelé à offrir des séances de formation et des conférences à des dentistes.
Il est avant tout un homme proche des gens, passionné par son métier, dont la plupart des clients lui sont référés par d'autres. Il poursuit sans cesse un processus de formation continue auprès des meilleures écoles, assiste à des conférences, en crée et en donne lui-même. Ainsi, il parfaire sans arrêt ses compétences dans tous les domaines de la spécialité et surtout en implantologie dentaire – esthétique dentaire et chirurgies connexes.
Heritage Dental Clinic - Dr. Marta Apreutesei - Gatineau Dentist
Heritage Dental Clinic is located at 5 Washington, Gatineau, Quebec, J9H 4B7 and proudly serves the surrounding areas of Gatineau, Aylmer, Lucerne, Glenwood and Wychwood.